The Apprenticeship Factory employs Australian Apprentices (Trainees and Apprentices) and places them with a suitable Host Employer to gain skills and experience in the workplace.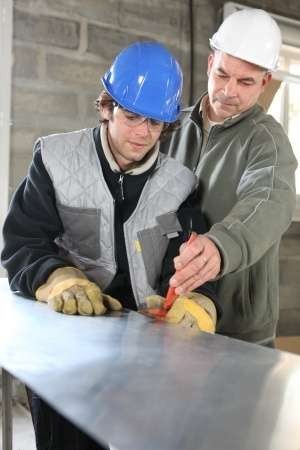 Australian Apprenticeships encompass all apprenticeships and traineeships. They combine time at work with training and can be full-time, part-time or school-based.
The Apprenticeship Factory is your legal employer and, as such, takes care of your pay and all administration concerned with your Australian Apprenticeship, as well as arranging for training and monitoring your performance over the term of the Australian Apprenticeship.
Benefits to Apprentices
Gain skills and experience and get paid at the same time.
Gain a nationally recognised qualification for life.
Graduate with relevant work experience and industry skills.
Education is practical and relevant to your chosen industry.
Supervision by qualified, experienced and interested staff.
Support throughout the period of training by staff that ensure any problems are addressed and resolved.
At times a Host Employer may not be in a position to offer continued employment for the entire term of the Australian Apprenticeship or may not be able to offer the range of experience needed. In these cases The Apprenticeship Factory can arrange for you to move from one Host Employer to another while maintaining continuity of employment
The Apprenticeship Factory is there to provide mentoring and ongoing support to the apprentice and trainee and host organisation.